With over 2000 km of coastline facing the splendid Indian Ocean on the South-East coast of Africa, Mozambique offers some world-class dives, especially for experienced divers looking for exciting encounters with big pelagic animals.
This country can be quite hard to reach as flights to Maputo, the capital, are not so common, and once you reach Maputo traveling can be complicated. But if you are a true adventure lover, this won't stop you from exploring this amazing country and its magnificent reefs.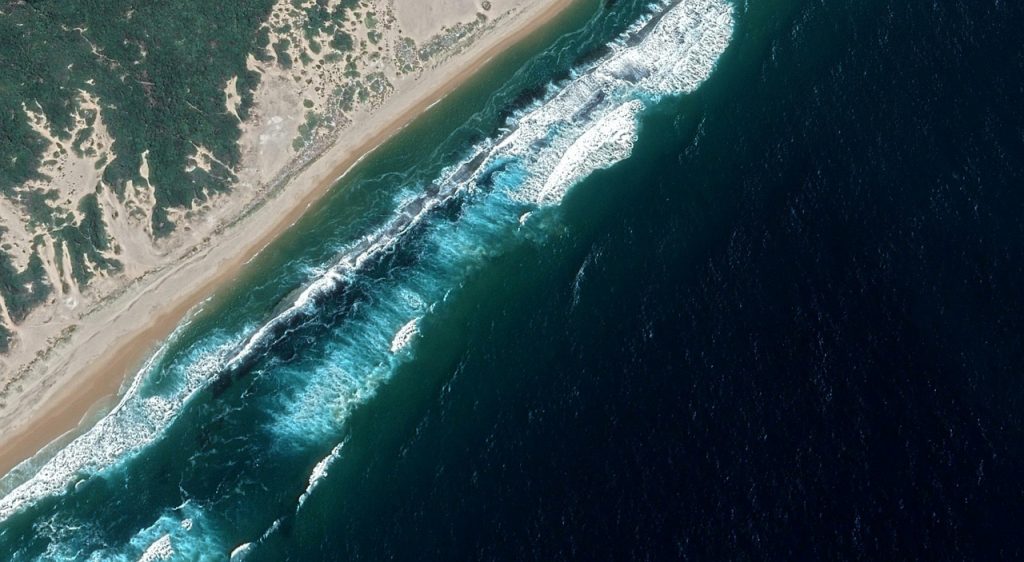 Biodiversity at its best: Mozambique, the ultimate dive destination
The warm and clear waters of Mozambique's coasts host breathtaking and colorful reefs that invite many different species of sea animals. Their biodiversity has been compared in recent times to popular and sought-after dive destinations such as the Red Sea or the Maldives.
Diving in Mozambique offers high chances of meeting different species of turtles and sharks, but also whales and sea mammals, passing by macro life such as slugs, nudibranchs, and shrimps. All these factors contributed in recent times to elevate Mozambique to one of the top 10 worldwide destinations for scuba diving.
With its tropical climate and its water temperatures ranging from 22°C (72°F) to 25°C (78°F) all year round, it's always a good time to visit Mozambique. However, the best diving season is anytime between June and November, for many reasons.
First of all, May to October is the dry season, so we can avoid the frequent rains that characterize the remaining months of the year.
Secondly, at the end of the dry season, water clarity is at its best, and there are fewer storms. In addition to that, the humpback whales' season is June to October, and the whale sharks' season is October to May, making the months between September and November the best ones for divers and sea lovers.
The best dives in Mozambique
When we land in Mozambique in Maputo, the capital, we are in the south of the country.
The only diving town located south of the capital is the famous Ponta do Ouro with its pristine coral reefs and its waters often visited by giant pelagic such as whale, bull sharks, and hammerhead sharks, but also whales.
Diving near Ponta do Ouro, Mozambique
Heading north instead, we cannot imagine a more heavenly place than Tofo beach, an authentic and uncrowded village nearby Inhambane, hosting manta rays and whale sharks that love its beautiful reefs covered in pinnacles that offer these animals convenient cleaning and feeding stations.
Diving Inhambane & Tofo (Mozambique)
Moving on, we can find a small protected area, the Bazaruto archipelago, that we can explore taking off from the town of Vilanculos.
Diving Vilanculos & Bazaruto, Mozambique
The reefs of these islands offer canyons and drop-offs, overhangs and pinnacles, and an incredible variety of fish.
Last but not least, on the Northern side of the Mozambican coast, we absolutely have to stop for a few dives in Pemba and the Quirimbas National Park, with its sand bars, mangrove forests, and spectacular secluded islands. We can dive with manta rays, sharks, turtles and even explore a shipwreck in these healthy and crystal-clear waters.
Dive Spots in Pemba, Mozambique