One of the top diving experiences you can have in a lifetime is cenote diving. Exploring these cenotes opens a whole new and different underwater world. Here is what you need to know before cenote diving.
What is a cenote?
The English word for cenote is waterhole. Now you probably already have a suspicion of what it is and indeed: a cenote is a cave or pool with water.
They are often well hidden under the ground, so you can just walk past them, not realizing that there is a beautiful underwater world under your feet.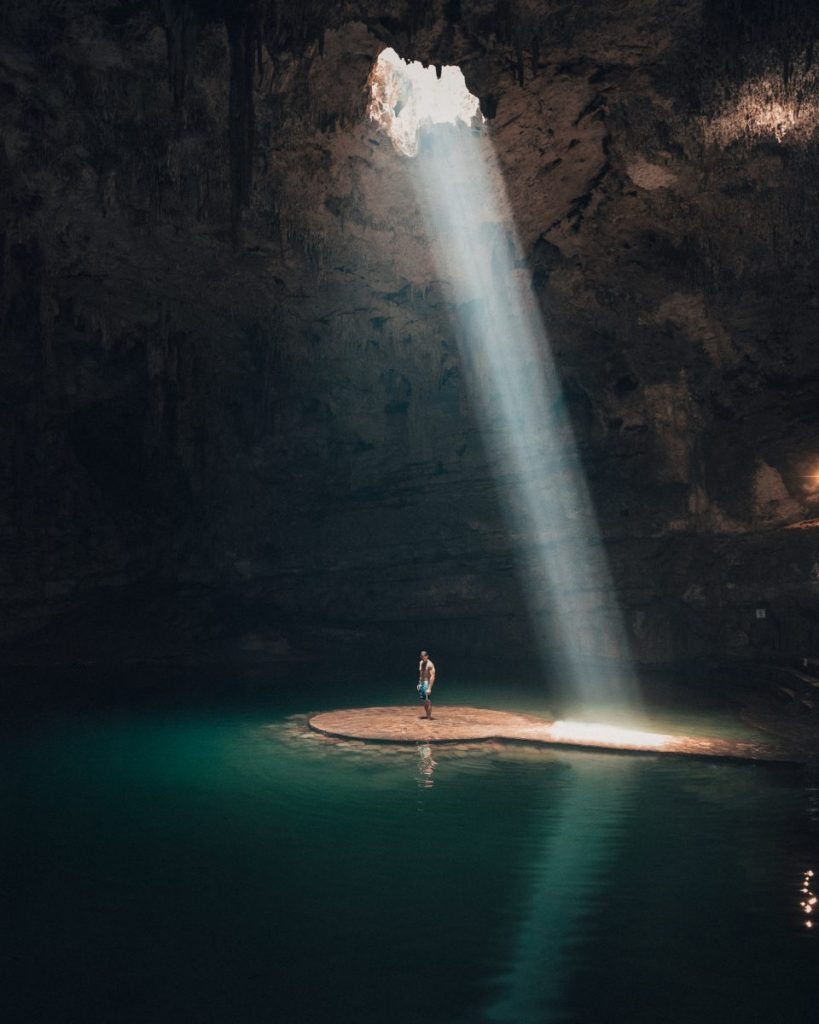 Mexico is one of the top destinations for cenote diving as there are many of these to be found here. The Mayans who once lived here regarded cenotes as a sacred place and therefore offered sacrifices in them.
Though not all cenotes can actually be visited, in Mexico, there are plenty you can explore and even some to dive and enjoy the special underwater world!
Where can they be found?
A cenote is the name of a cave or pool that has water in it that is located in Yucatan, Mexico.
It is claimed that there are around 3000 cenotes, of which half of them are accessible for visiting and diving.
Cenote diving is a serious activity that can come with many dangers, therefore it should only be practiced by experienced and certified divers.
That said, the presence of cenotes in Mexico is the reason for the booming of several diving tours and excursions. These tours make cenote diving more accessible for all types of divers. The only requirement is having an Open Water certification or equivalent and having a good buoyancy control.
Diving in a cenote
Diving in a cenote is a unique and very special experience. You dive into the underground lake with extensive corridors under the supervision of a guide.
Unlike cave diving, you have a much better view of the cenote. Sometimes visibility can reach up to 50 meters underwater, and you can see exactly what is happening underwater and admire is what grows and lives there.
It is also ideal for people who suffer from claustrophobia during cave diving, because of the good visibility underwater, you always see the exit.
The best time for cenote diving
There is no bad time when it comes to cenote diving. Still, some months have more advantage than others.
October to April is the most popular time for these dives as it is peak season in Mexico with many tourists enjoying the beaches.
The best time for cenote diving is from May to September as these months guarantee the best light in the caves, and therefore also the best photographing options. This is also the time where you will find the best deals when it comes to diving tours.
Header image credits: Jacob Owens